KIDs' MARTIAL ARTS Classes In Whitefish, Montana
For more information on our Martial Arts classes, contact us today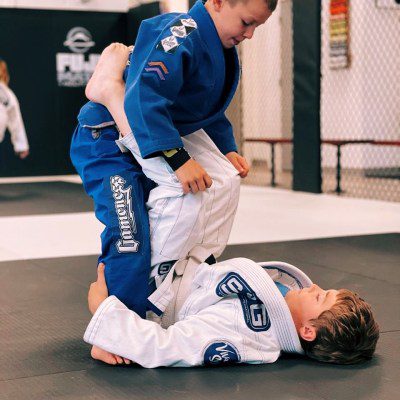 What Is Growing Gorillas?
Growing Gorillas is a child development curriculum that uses kids Martial Arts and Yoga to raise children into healthy, happy, and confident adults. Kids of all ages and abilities become independent thinkers and passionate leaders while learning to navigate life's challenges.
We instruct youth from ages 3 – 15 years with Kids Brazilian Jiu Jitsu (BJJ) and life skills lessons that are appropriate for their age level.
Micro Monkeys: 3 to 5 years
Spider Monkeys: 5 to 7 years
Chimpanzees: 7 to 8 years
Juniors: 9 to 12 years & 
Teens: 13 to 15 years
What Are The Benefits Of Growing Gorillas?
Life Skills. Each month our program focuses on life skills such as courage, initiative, integrity, and resilience so that students can take their Martial Arts training beyond the mats.
Consistency is the most effective way for your child to benefit from physical activity. Our year-round program strengthens the discipline that your child will develop from Brazilian Jiu Jitsu and Yoga.
Self-defense. The beauty of Brazilian Jiu Jitsu is that a person can practice functional self-defense without seriously hurting their opponent or themselves. Your child will develop the skills and confidence to protect themselves from the schoolyard bully without throwing a single punch.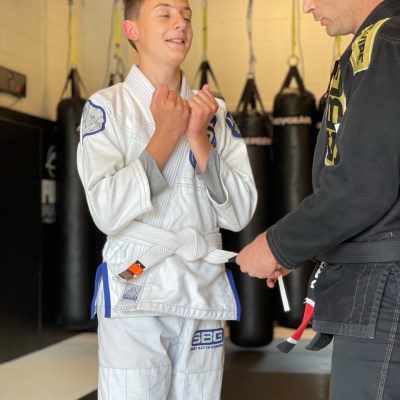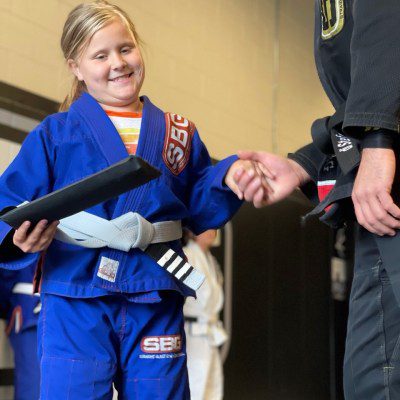 Empowering Future Leaders
In addition to Martial Arts training, the Growing Gorillas program employs confidence building techniques and leadership development protocols to bring out the best in your young students.
Learn how to set goals & follow through with them
Approach obstacles with a positive attitude & a growth mindset
Practical self defense skills that can be applied to real life situations
A consistent, year-round athletics program that makes physical activity a lifestyle while having fun.