For more information on our Martial Arts classes, contact us today
At SBG Whitefish, our coaches are here to ensure you are on the path you desire to be on. Whether you're looking to lose a few pounds, learn something new, or become the new Champion. Our coaches who are not only accomplished athletes but make training fun and engaging. Nobody will be more invested in your growth and improvement than an SBG coach.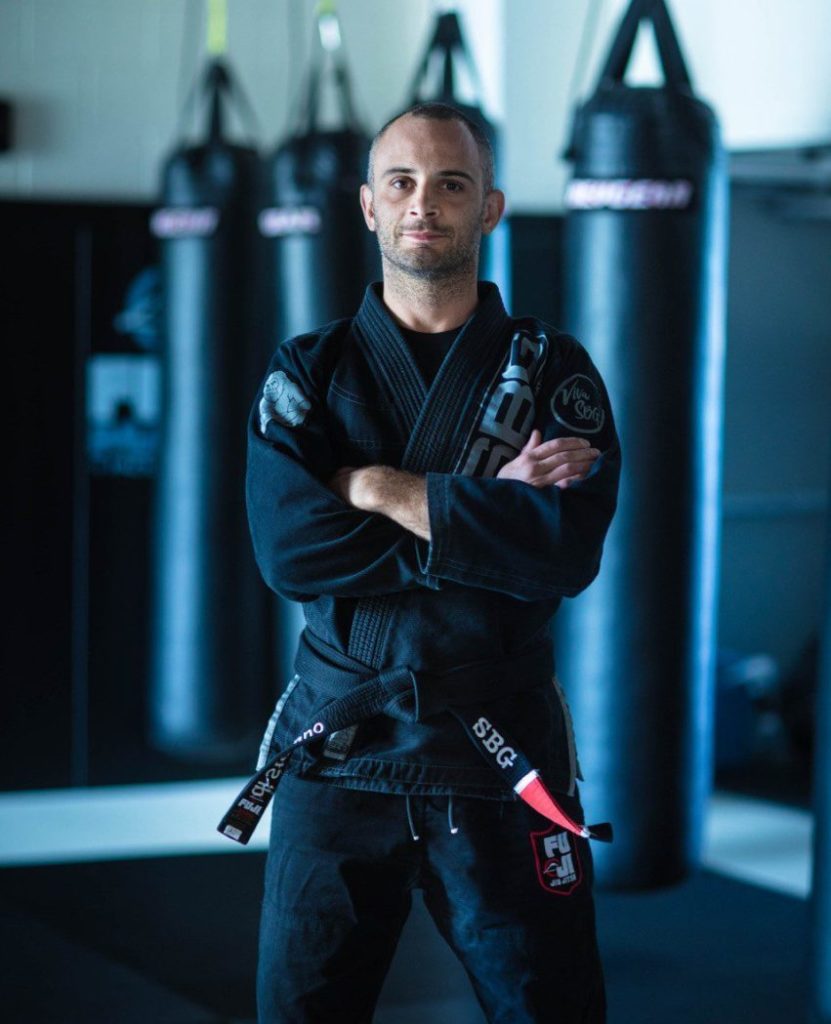 Daniel di Stefano is a gap – toothed ninja, lifelong martial artist and Bruce Lee aficionado.   #TheItalianStallion

Head Coach Daniel di Stefano is a lifelong martial artist and 1st degree Brazilian Jiu Jitsu black belt under Travis Davison. He is a former active competitor in boxing, kickboxing, and mixed martial arts.
His passion is teaching combat sports as they apply to fighting. He coaches our Chimps (7 – 9 yrs); Juniors (10 – 12 yrs); Teens (13 – 17 yrs) BJJ; Youth MMA; Adult Combat Athlete BJJ; Boxing; Kickboxing and MMA programs.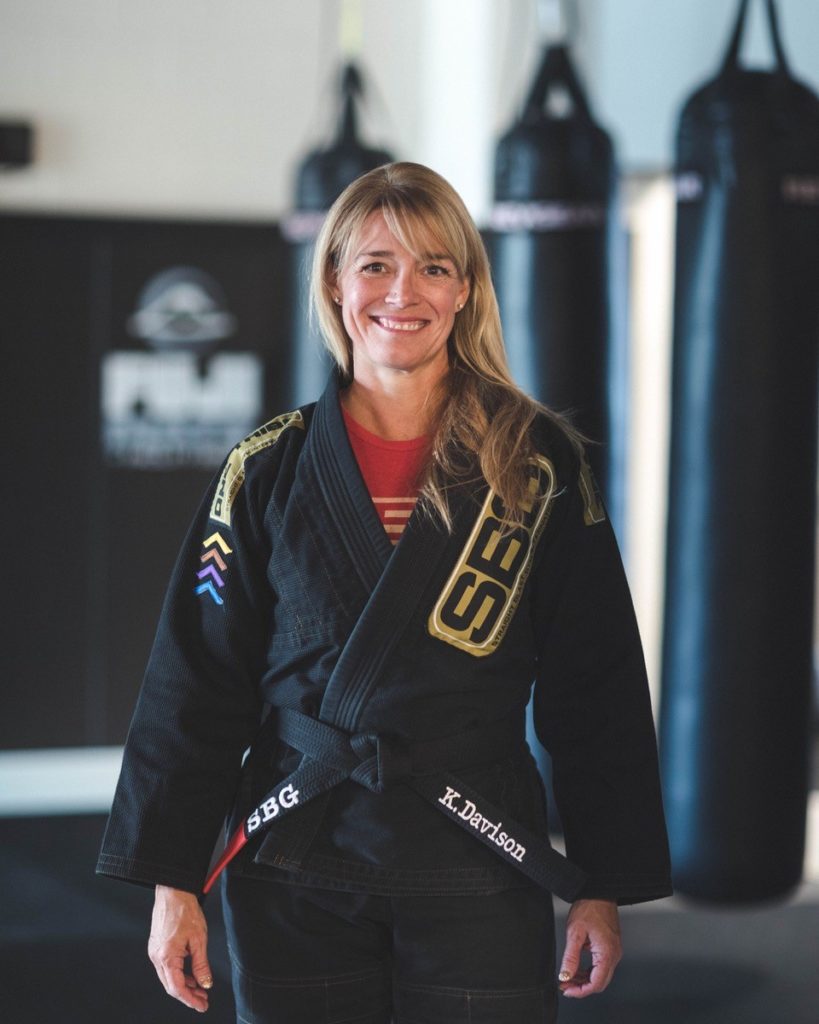 Head Coach Kisa Davison is a black belt in Brazilian Jiu Jitsu under Matt Thornton. She is the host of the Growing Gorillas podcast, and she coaches our Spider Monkey (5 – 6 years), and Teens Leadership Program.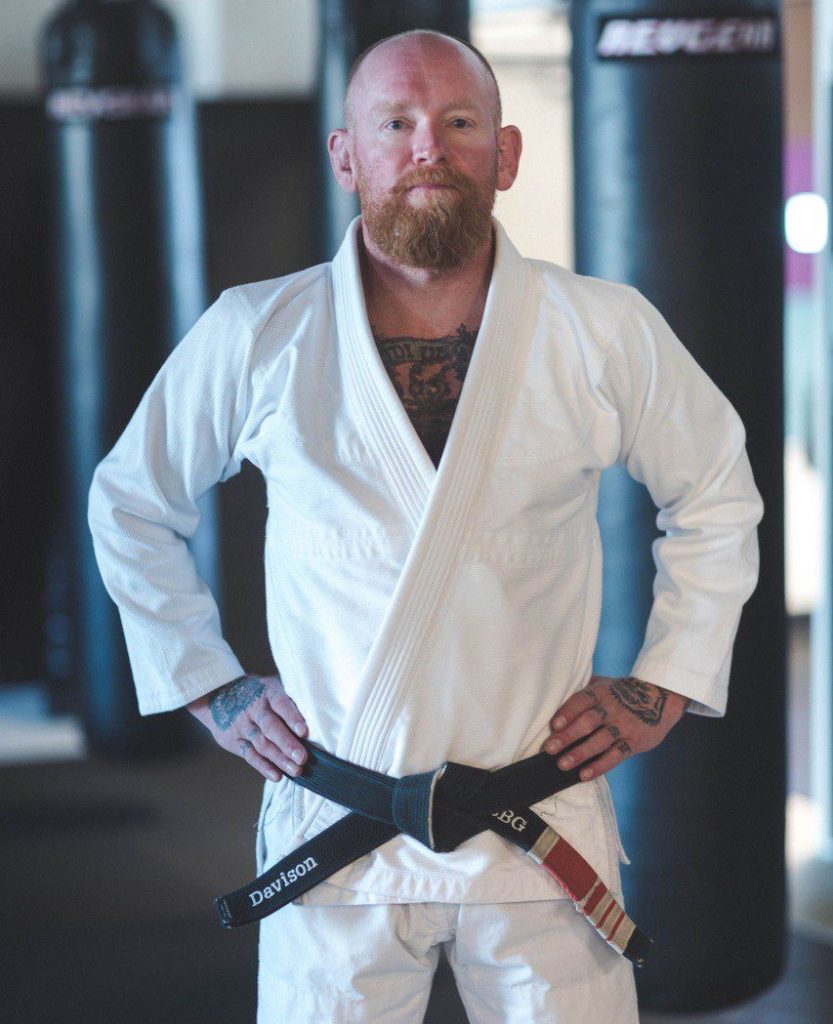 Head Coach Travis Davison is a 3rd degree black belt in Brazilian Jiu Jitsu under Matt Thornton. He has competed in Pan Ams, Worlds, Grapplers Quest, and Masters Worlds. He coaches to elevate himself and his students to become healthier, happier people. He is the co-host of the Growing Gorillas podcast, and he teaches adult Gi and No Gi Combat Athlete programs and Kids Competition Team.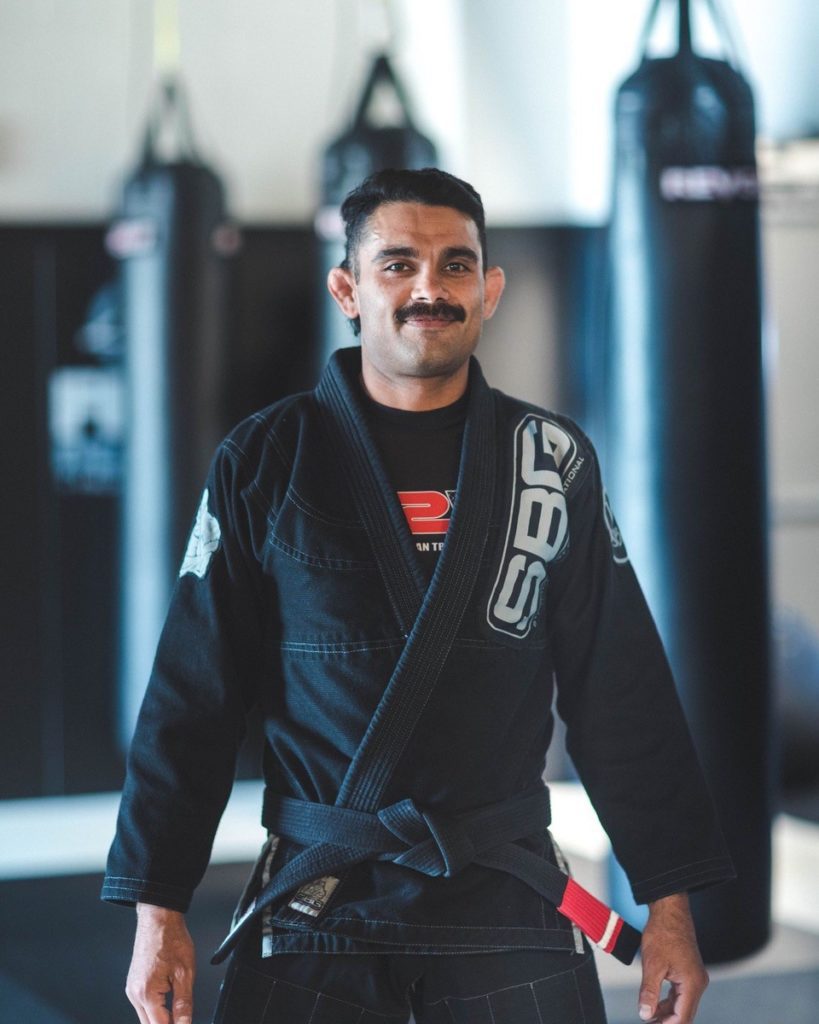 Coach Michael Ransom is a 1st degree black belt in Brazilian Jiu Jitsu. He holds a 2-0 amateur MMA record and a 3-1 Amateur Kickboxing record.
Jiu jitsu has benefited his life in many ways, and he coaches to empower other BJJ students as well. He coaches Striking Foundations, Kids Competition Team, and Adult BJJ No Gi.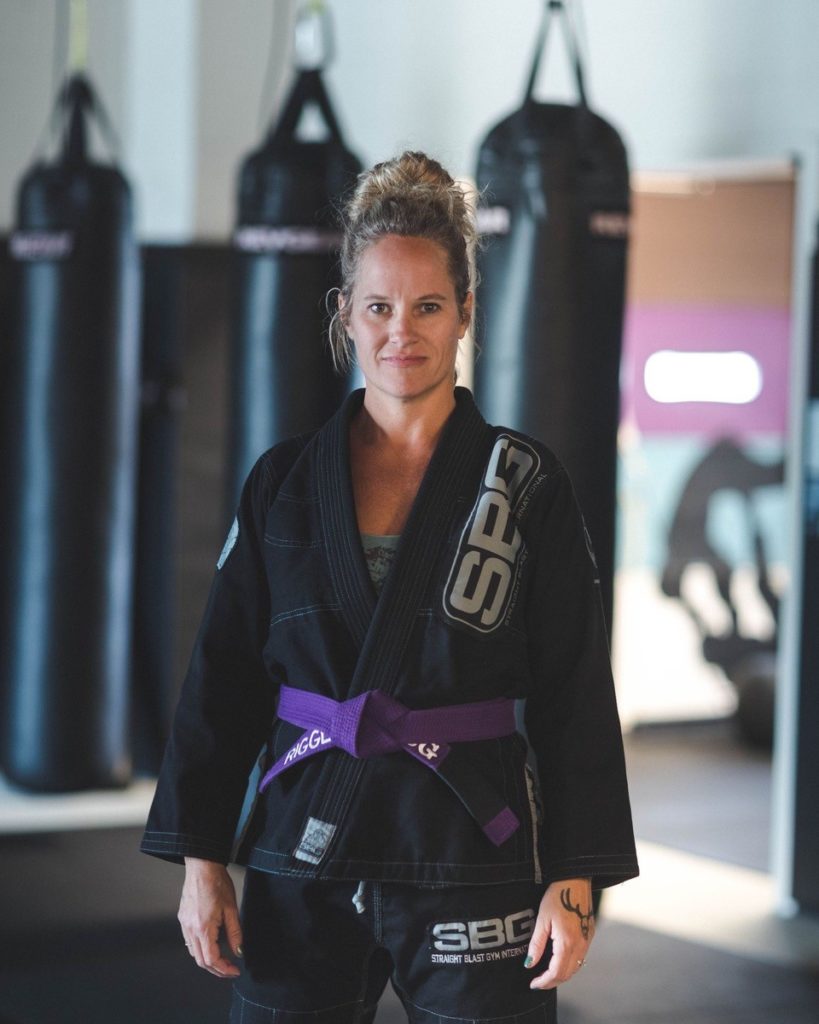 Coach Kate Riggles is a purple belt in Brazilian Jiu Jitsu under Travis Davison. She has participated in fitness and boxing competitions as well as four Gorilla Cup tournaments.
She coaches to raise her students to be the leaders they have the potential to be. She coaches Micro Monkeys (3-4-year-olds) and Leadership programs.
Best investment in my child and her future! Her confidence is high and she is so excited about going to the gym. Yay!!!!
Great environment for all ages. Clean facility with patient staff! Perfect for the budding profesional to the complete newbie.
An amazing gym!! Great equipment, great classes, great instructors, great people, and great merchandise!! Would recommend to anyone wanting to take martial arts or yoga!
The best BJJ gym around, clean, friendly and verity of workouts. Highly recommend for all ages.
This place is hands down the cleanest gym in the valley! Not only that all the coachs are super sportive and friendly . They always have fun classes and a great schedule. 👍🏻
I can't say enough about how awesome this place is. The coaches and staff are amazing role models for our kids and ourselves. This gym is also immaculately clean! My kids are constantly spilling water on the floor and when I wipe it up with a paper towel I can tell you that floor is CLEAN! My kids and I take several of their classes and they are great but also challenging at the same time. Staff is professional , friendly and helpful. It's an awesome tribe to be a part of. ❤️
Fun and competitive the comradery here in the martial arts program is great! The coaching staff is friendly and experienced and spend their lives continuing to develop their knowledge and understanding to share and teach to the tribe. And the yoga program is unlike anything I'd ever seen, using anatomy and research they practice Iyengar yoga to develop a strong skeletal muscular structure, helpful in maintaining a strong aging body. I feel strong, confident and proud to say I train here. Thank you guys! Thomas Thomas
Cannot recommend SBG Whitefish enough. Extremely clean, great training mates, and high-level instruction with Coach Daniel. In short, the gym was super welcoming and made us feel like family. If you're simply visiting Whitefish or looking for a new place to train, I highly recommend a visit.
I have been a member of SBG since December 2018 and joining this gym has been one of the best decisions I have made. The staff is pleasant to communicate with, informative and really take their time in meeting your needs and goals on whatever level you are at. The warm and friendly environment makes you feel at ease and welcome from the beginning and the space is kept tidy at all times. Coach Daniel is very knowledgeable, patient and thorough in his coaching and is a pleasure to learn from.
SBG Whitefish isn't the only SBG Gym in the state of Montana, we have 3 other locations.